In a 9 day visit to London, I had one recently completed project I was keen to view - the Coal Drops Yard. On Christmas Eve, I paid a visit.
I have a facination for contemporary architecture that derives from an existing heritage. What Heatherwick Studio has achieve in this project is a revitalisation of a former infrastructure building to a modern development with an elegant gesture that pays tribute to its past.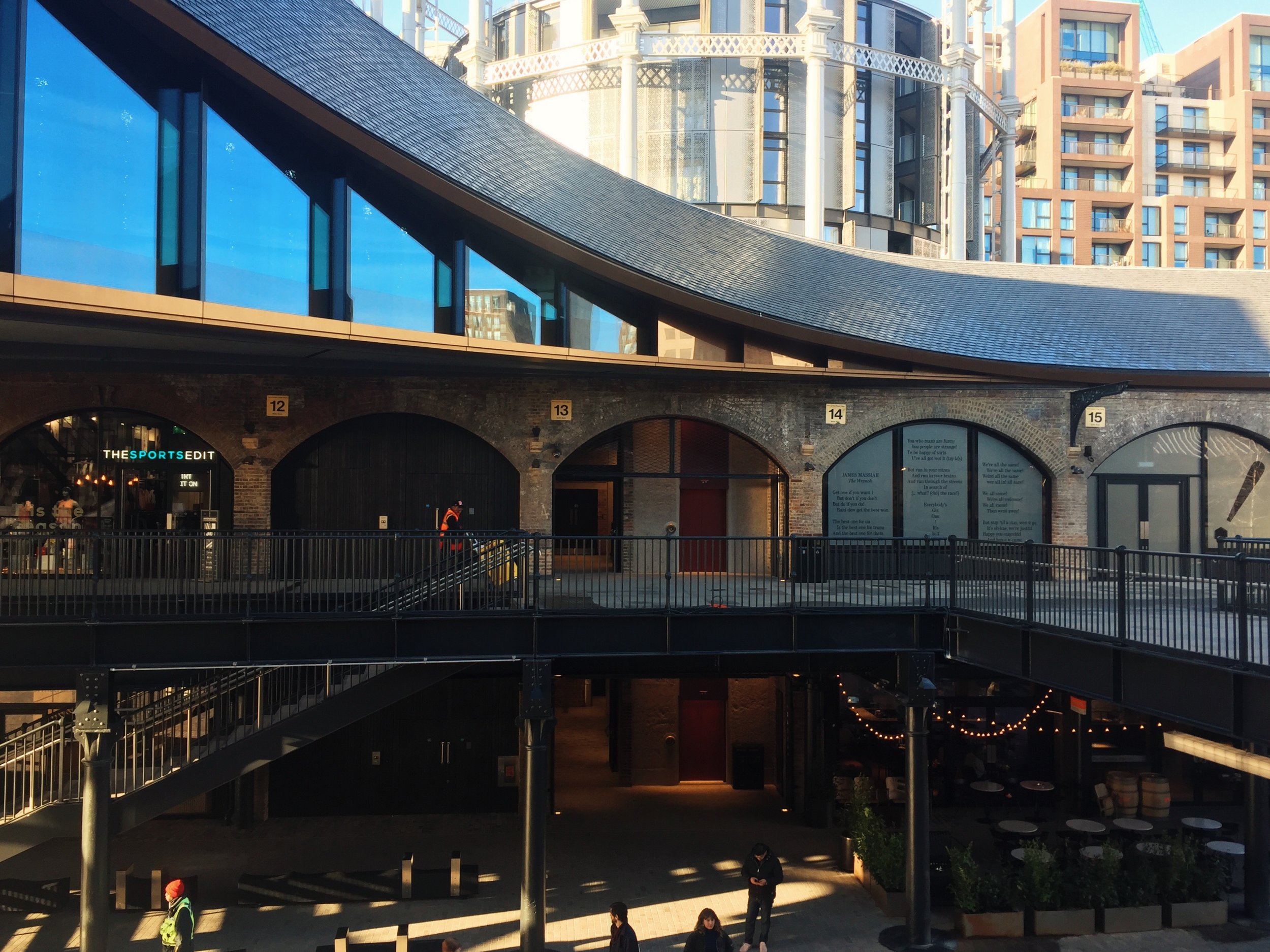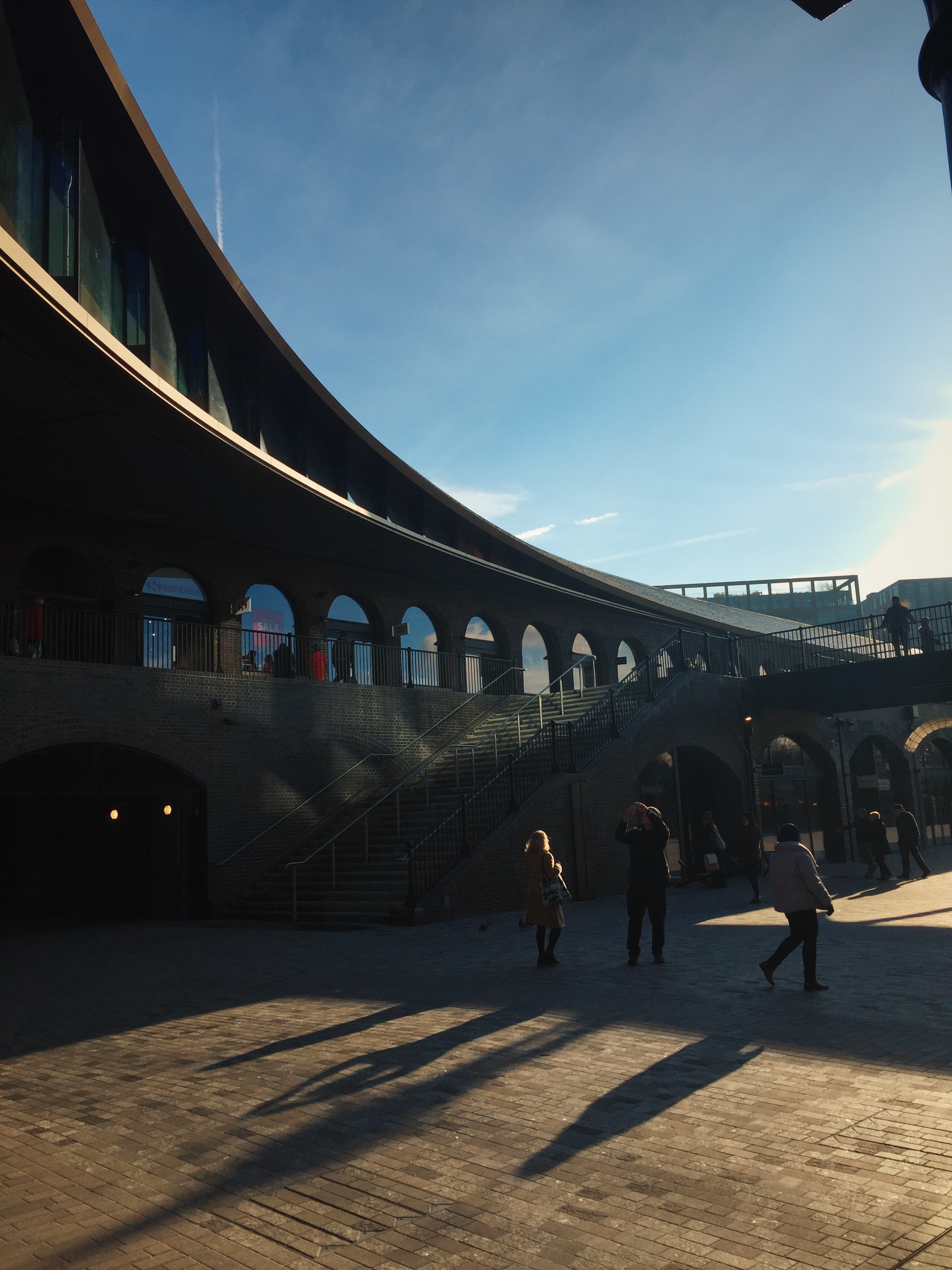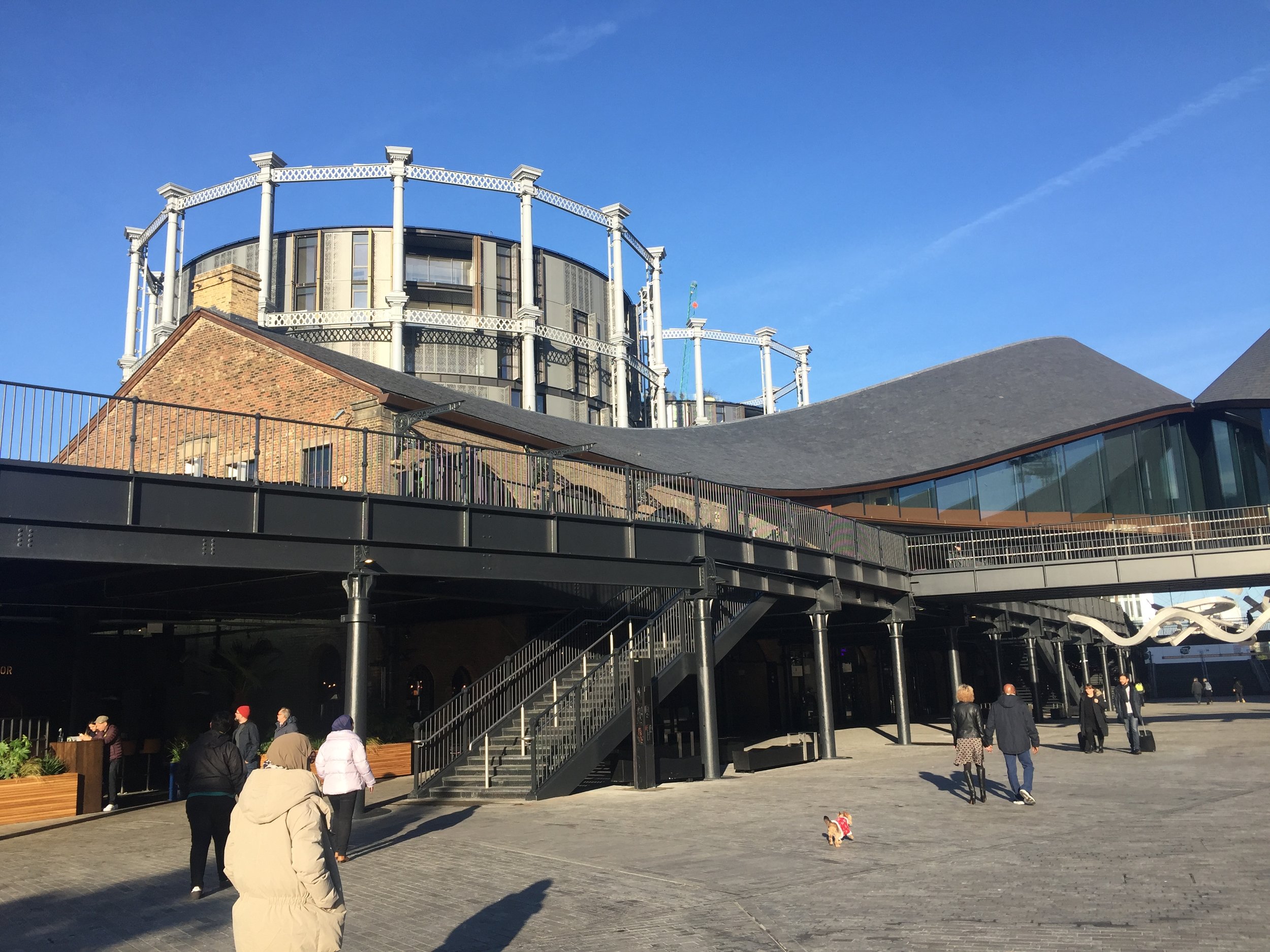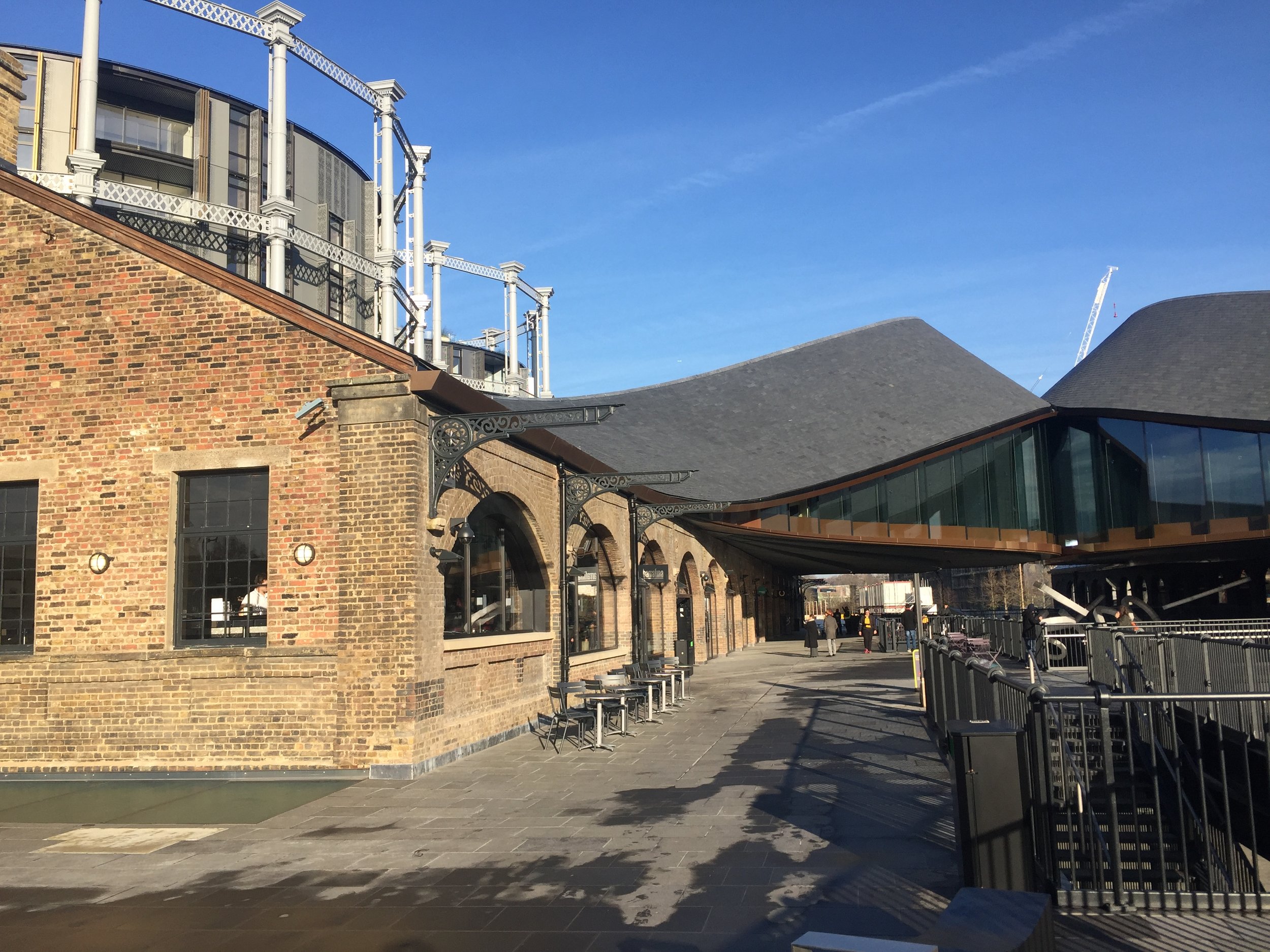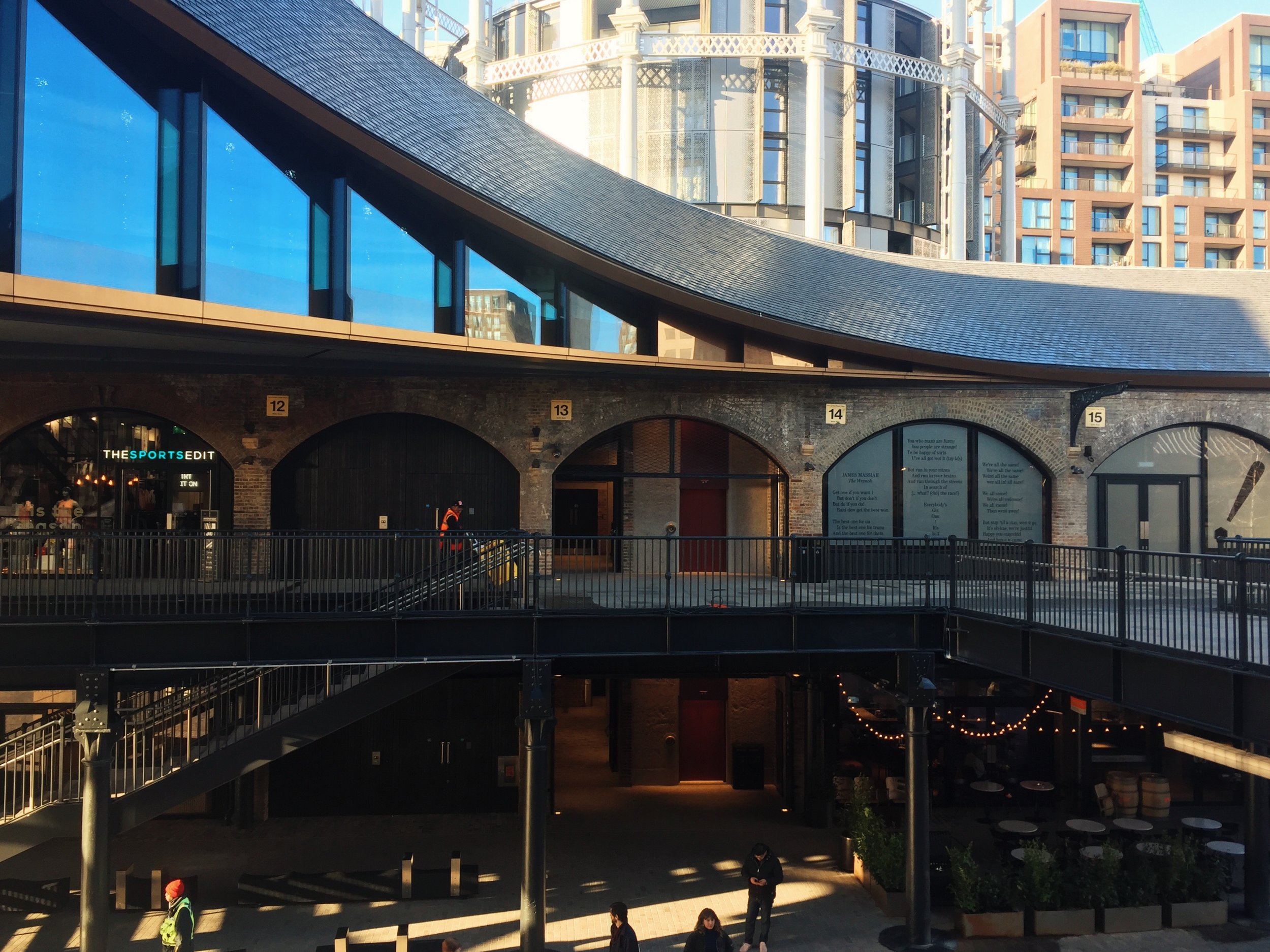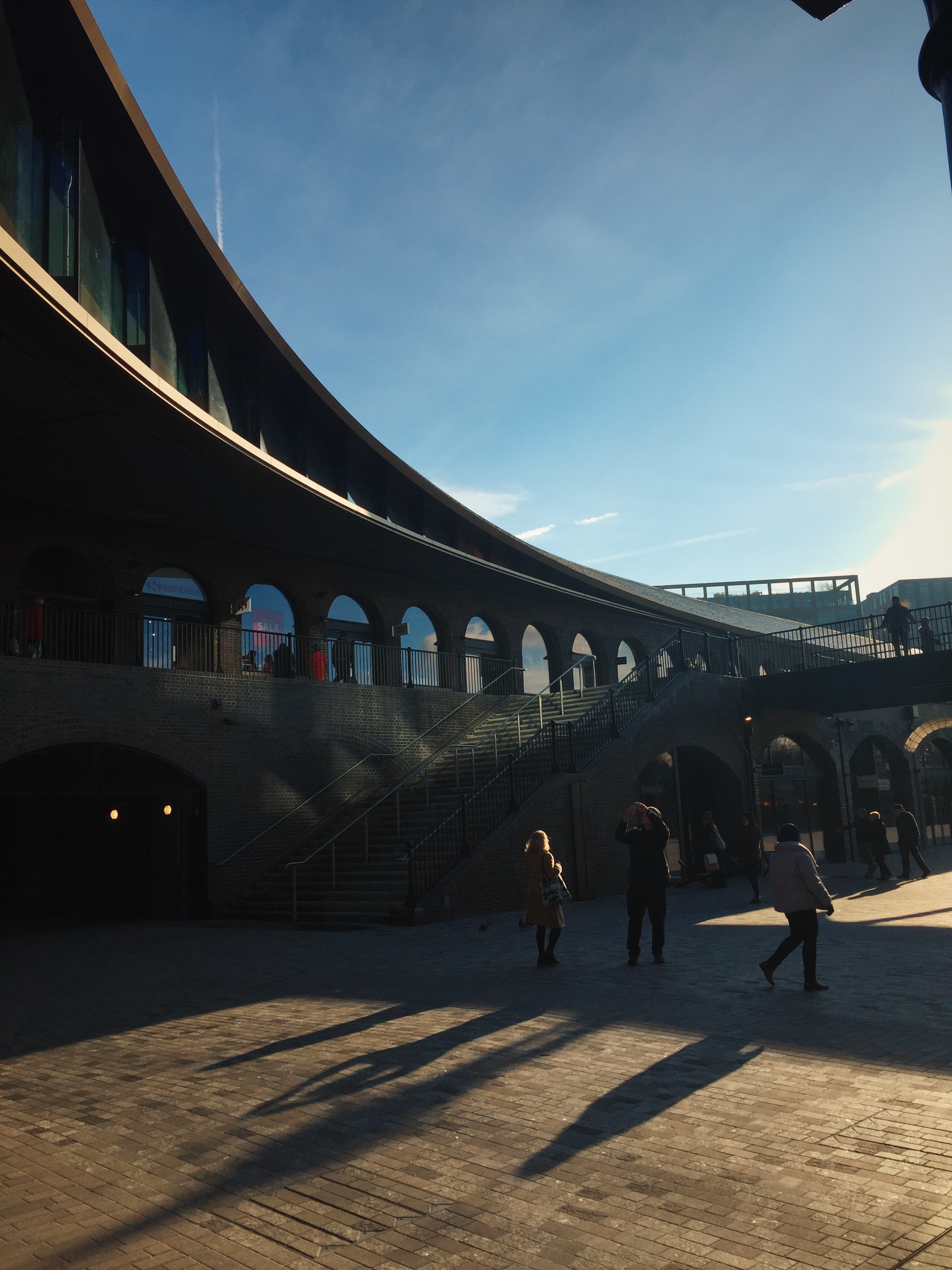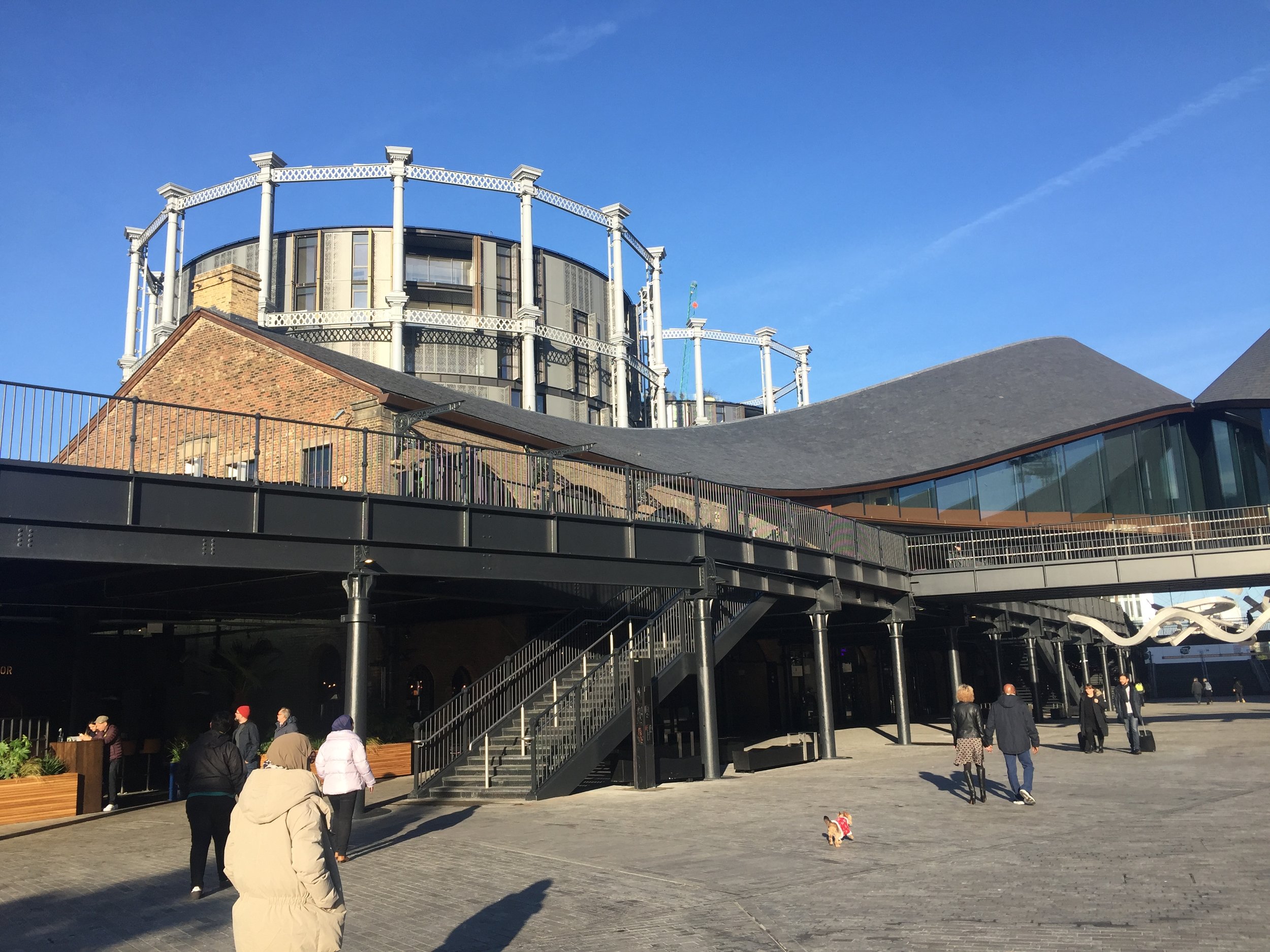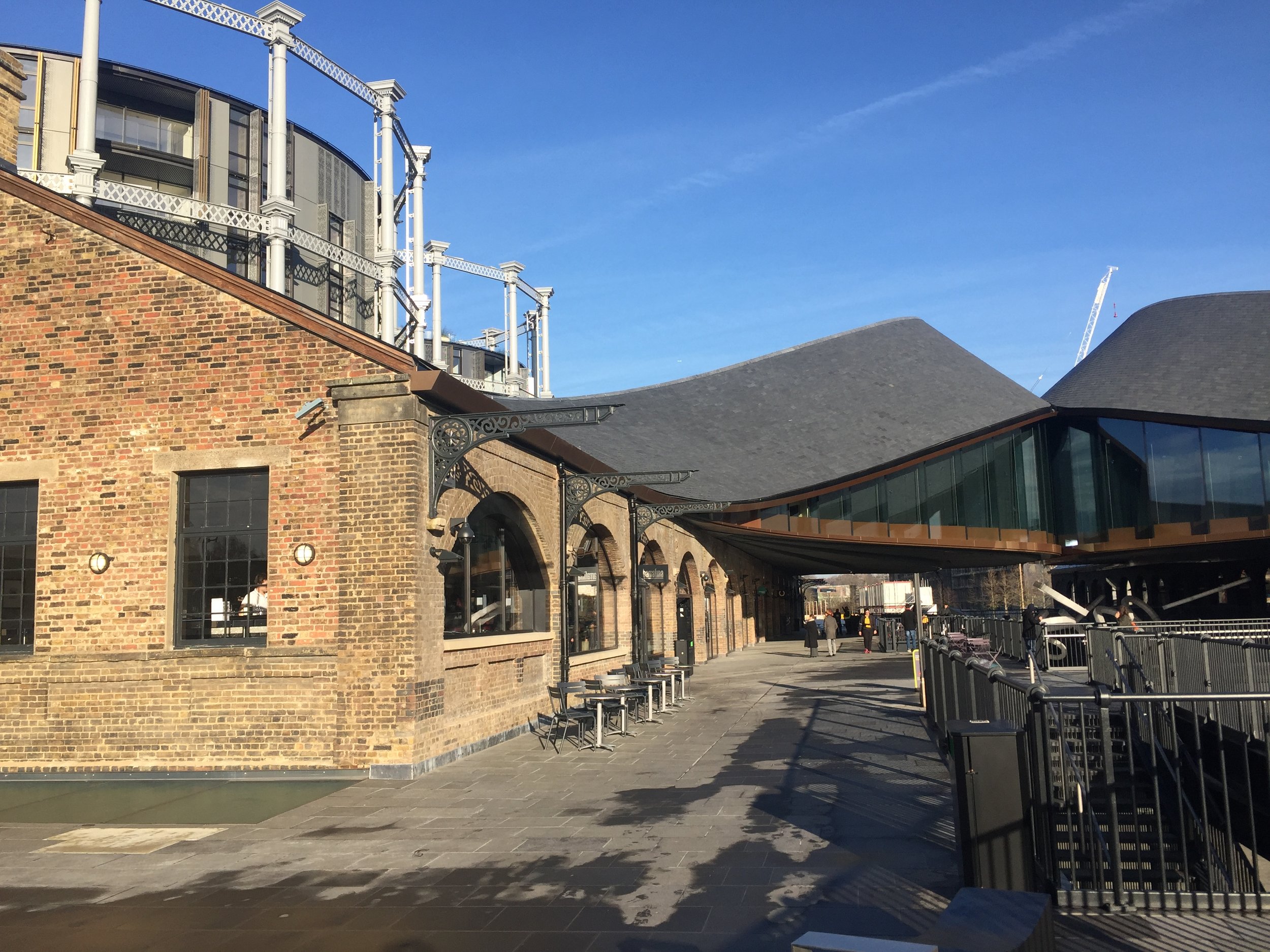 The homage; the reuse of the existing roof materials as it rises and continues above the structure to meet at the center of the public space below.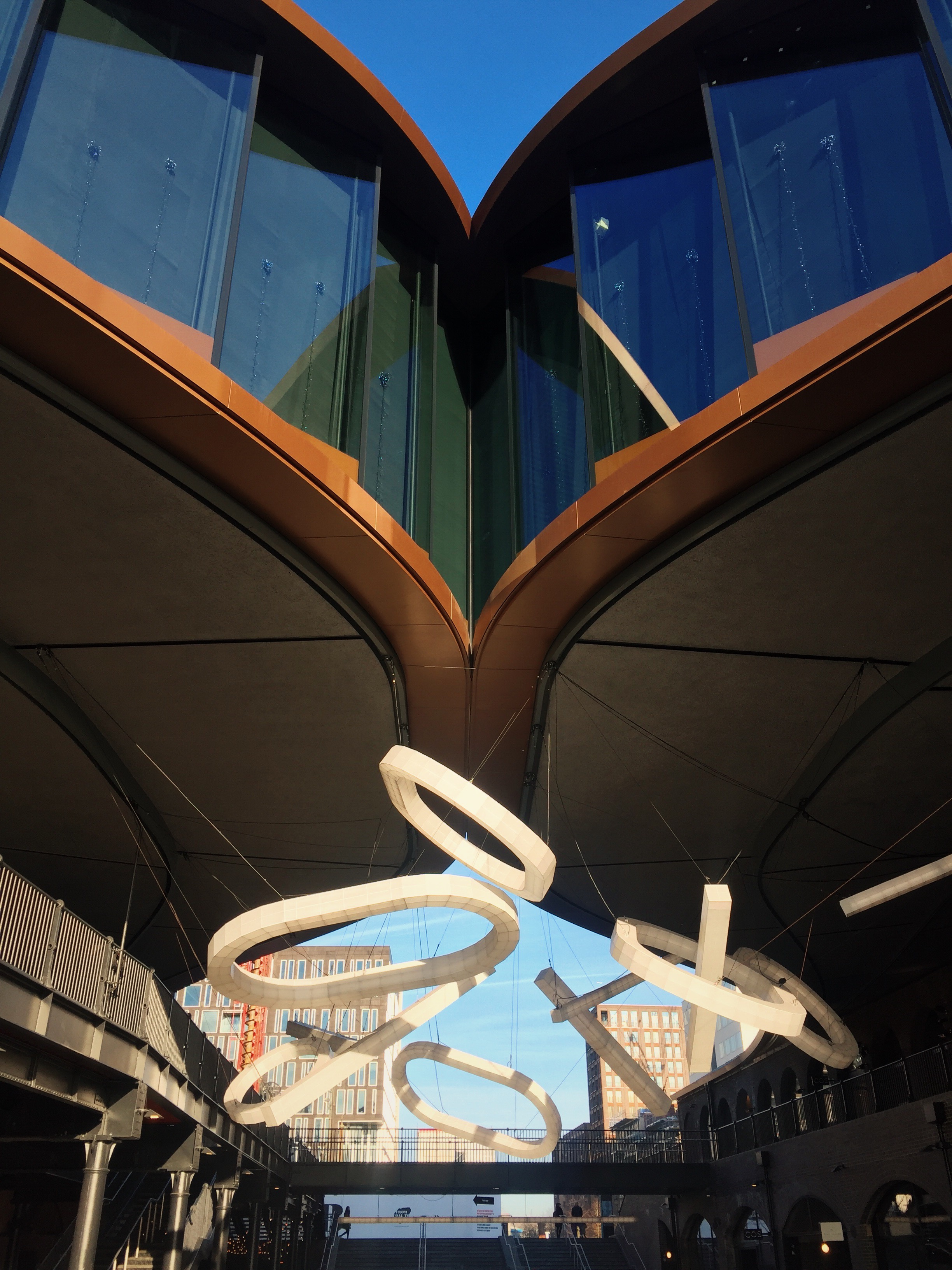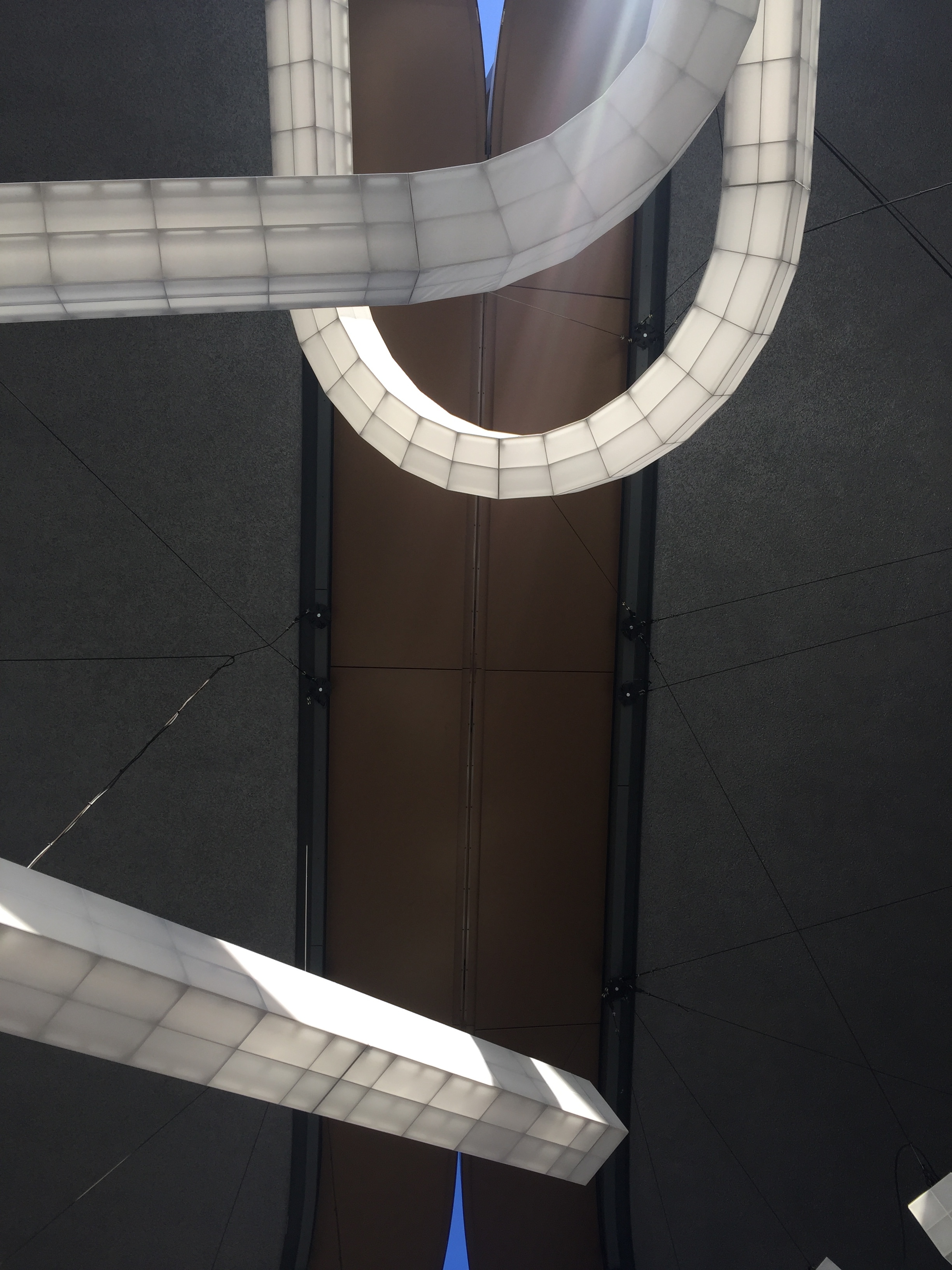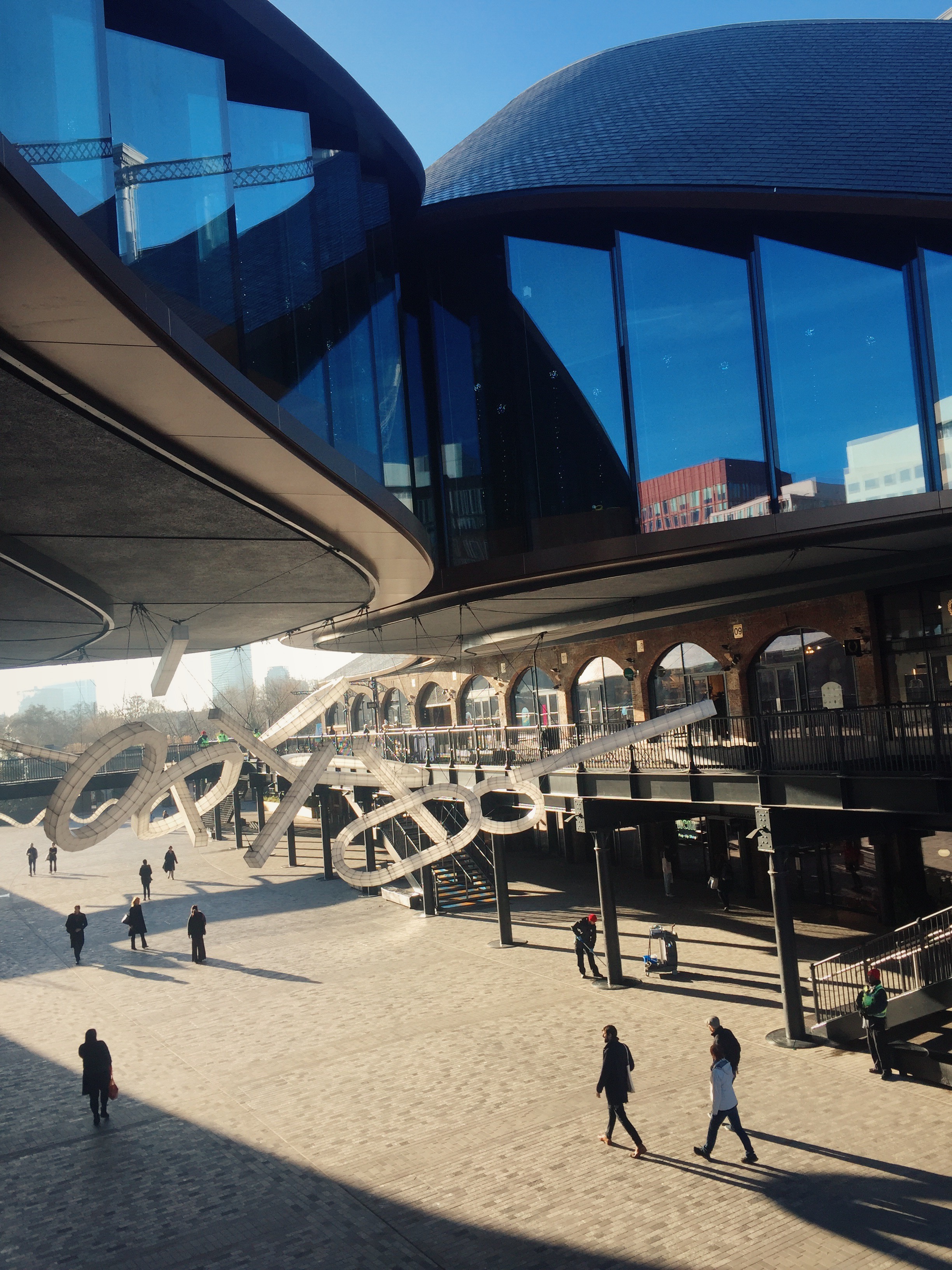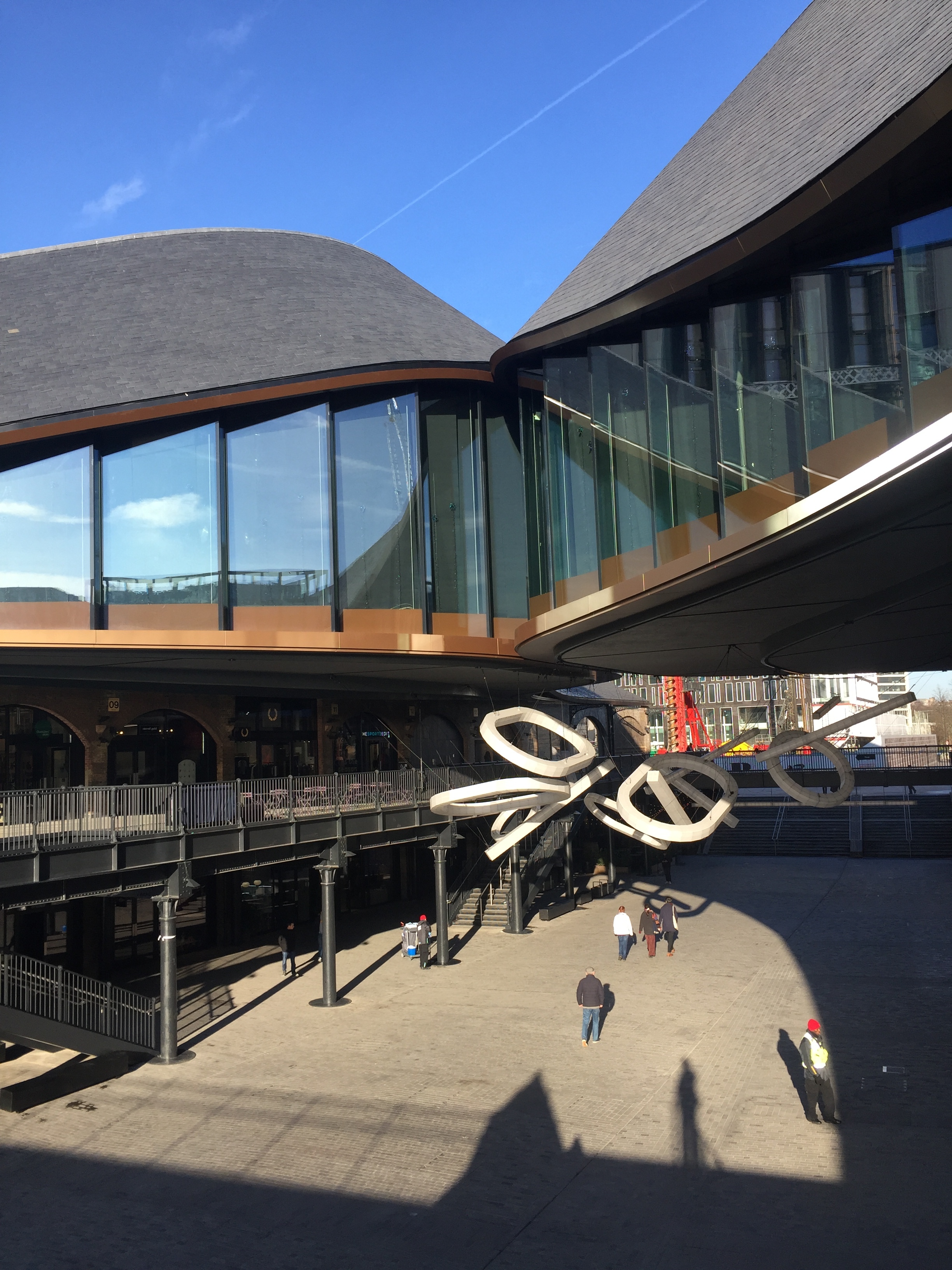 The freestanding structure; like two waves that are about to crash into each other but freezes just as they kiss. Romantic, in a way. Unfortunately I didn't get the chance to view the internals of the structure. Perhaps next time.