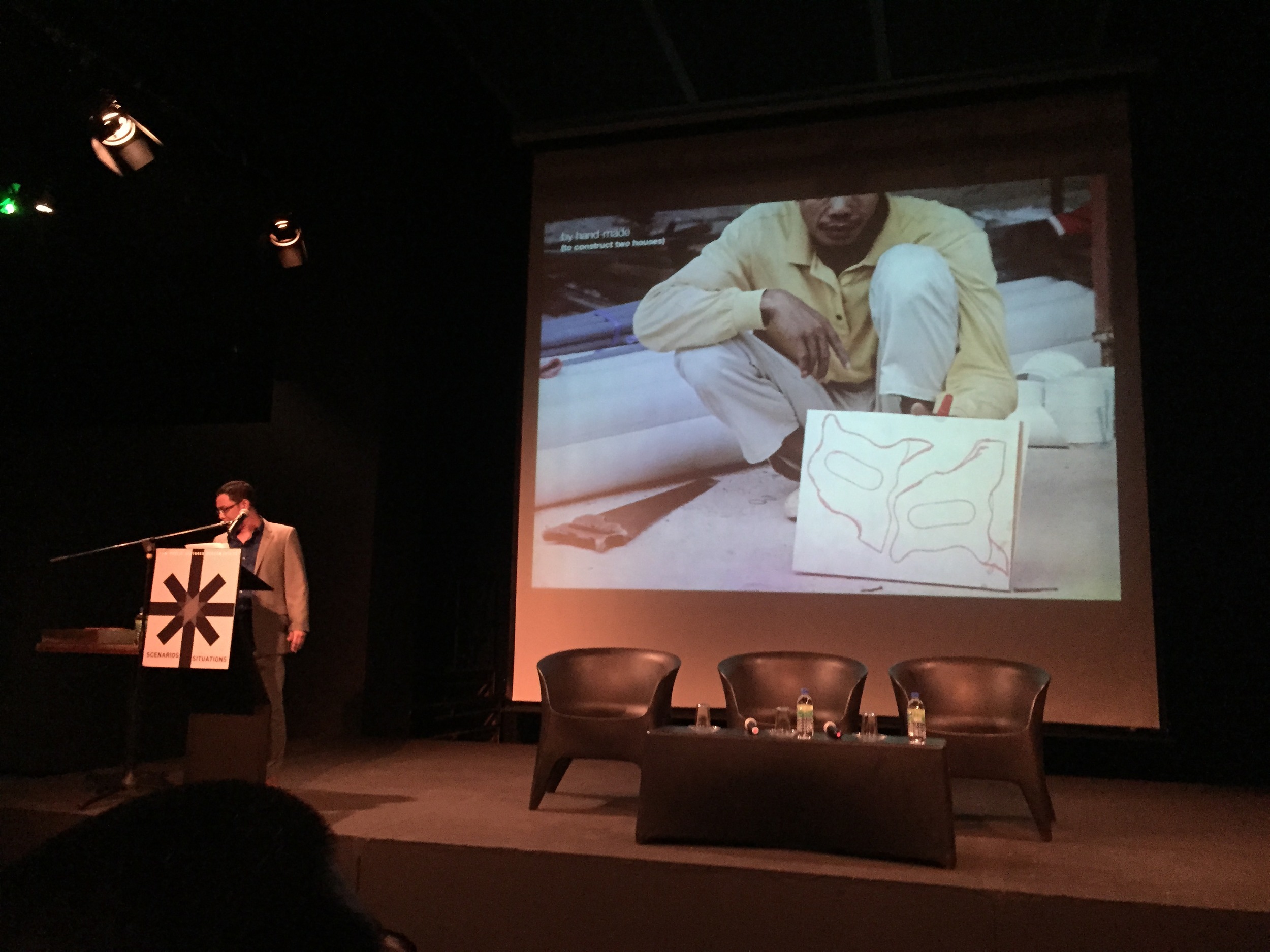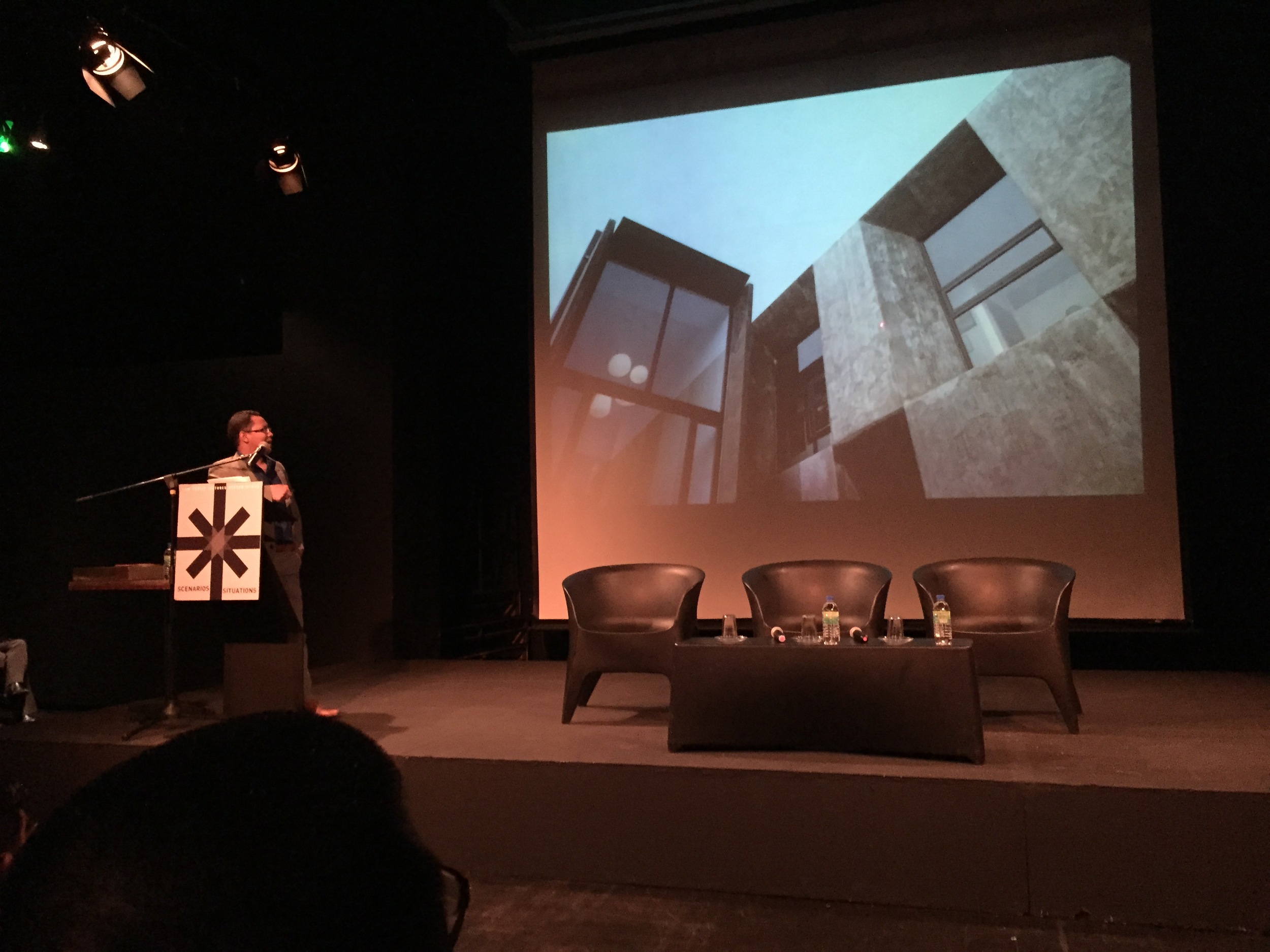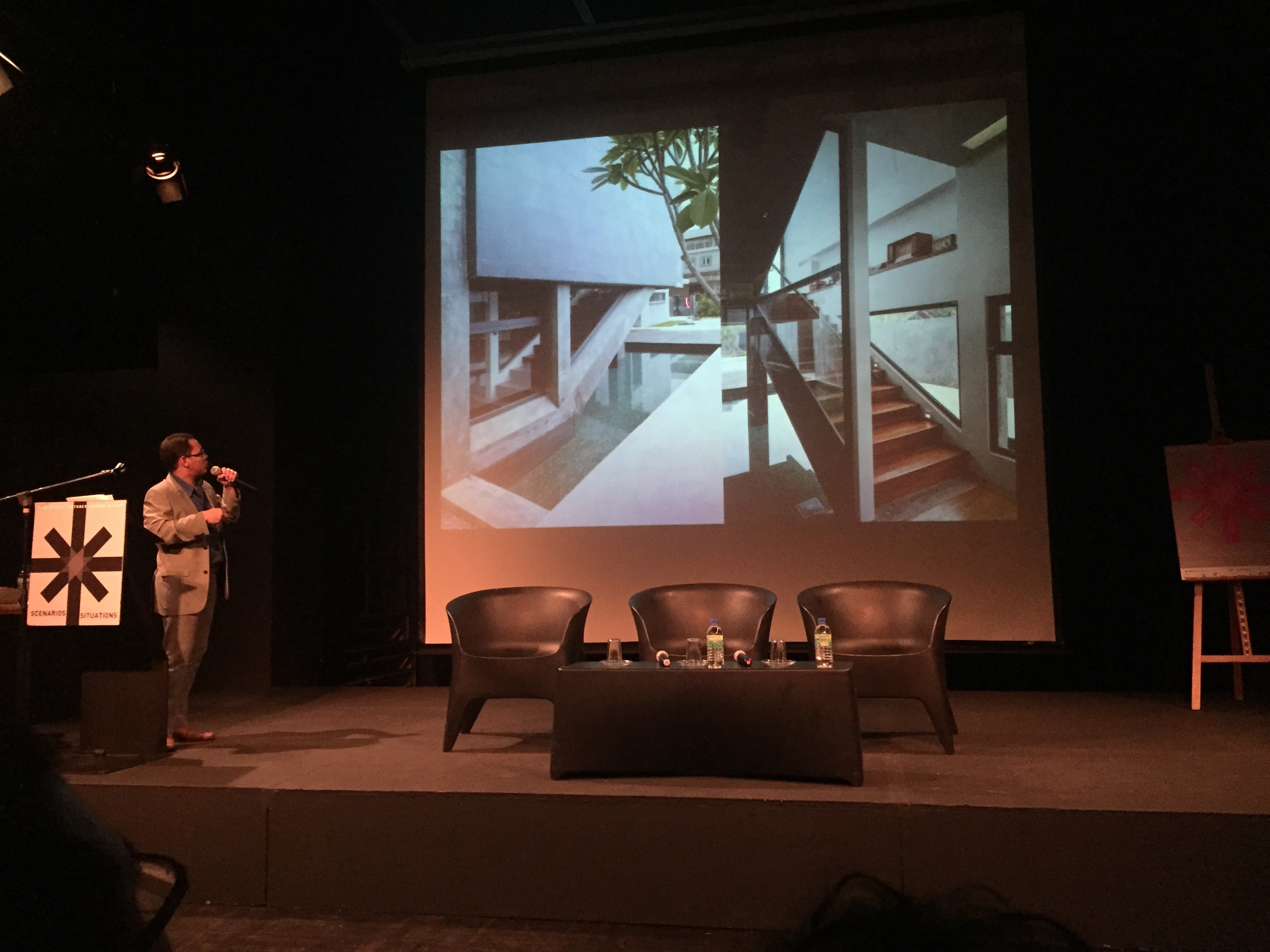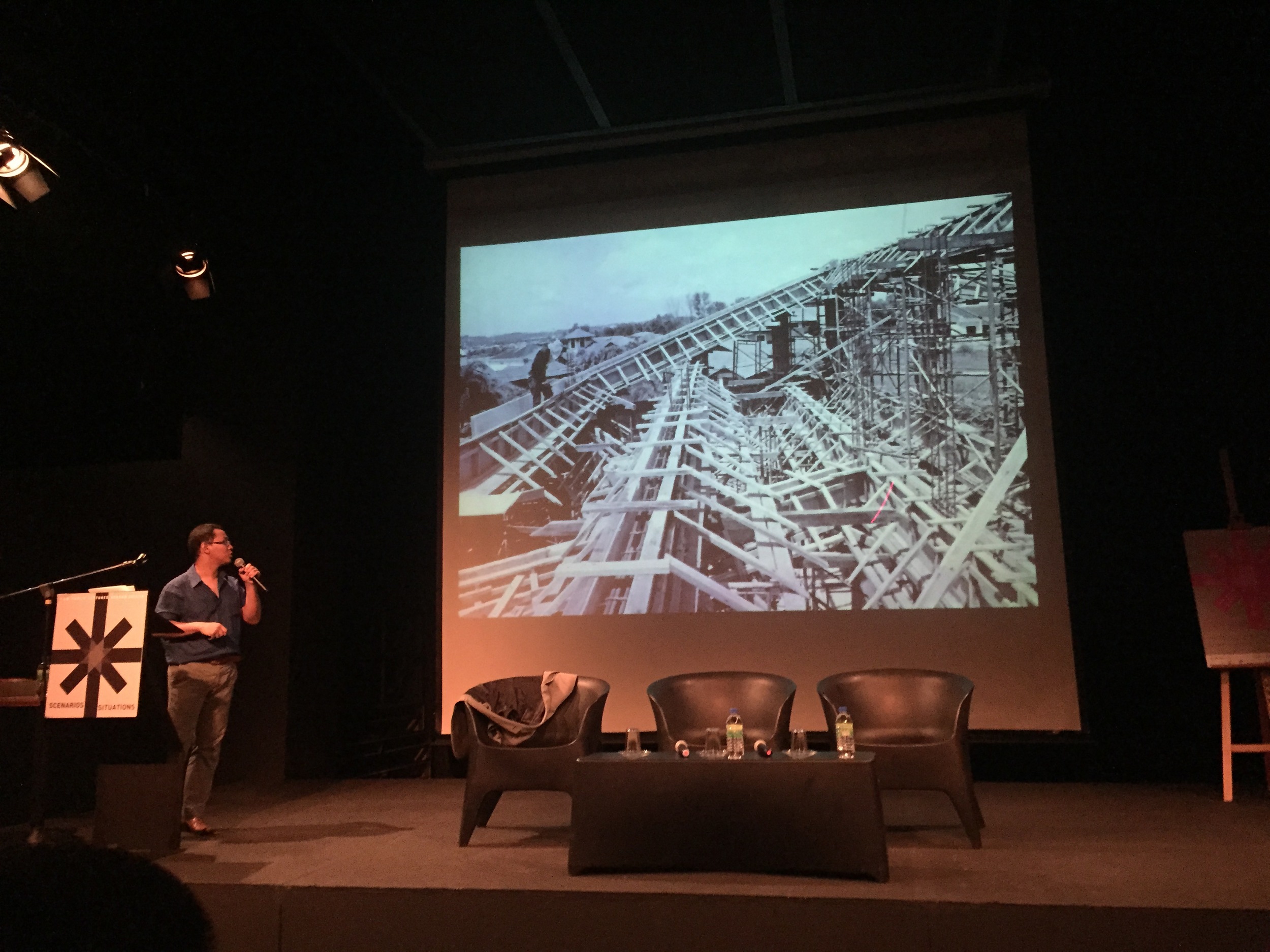 The 4th PAM Public Lecture was recently held at the Black Box, Publika - the lecture entitled 'Architecture By Hand'.
The lecture was the journey of Wan Azhar Sulaiman which began from his exploration as a lecturer, to the initial naivety of opening his studio and almost going bust, as well as a step-by-step brief explanation of his projects especially the brutally stunning sixty-thirty (image below).
image: sixty-thirty by CODA (photo courtesy of PAM.DLS Facebook Page)
The lecture would have been more aptly titled 'Architecture : Hand-in-Hand', as the keyword throughout Azhar's description of his endeavors seems to be - "collaboration". The interaction between materials of raw concrete and 200 year old timber doors, the partnership of being hands on with an Indonesian laborers as a Malaysian architectural designer, and the orientation of space and how it interacts between public and private - the collaborative undertone of CODA's project is distinct.
The next Public PAM Lecture will be Merdeka, Modernity, & Malaysia : Looking Back, Looking Forward by Lai Chee Kien on March 11. Stay tuned!