Re : Melbourne Central
Consolidate project in melbourne CBD
Project Type : RECREATIONAL
Project Location : MELBOURNE, Victoria, Australia
Project Size : 5510 sq. m
As the Melbourne CBD's residential density increases, so must the density of facilities to support their residents. Given the extent of this increase over a short period of time, the CBD now needs its very own recreational walking track, its very own 50m swimming pool and its very own sporting and health complex. Such a complex would need a large site. Were such sites to exist, the pressure to develop them as apartments would outstrip the desire to develop uses with lower commercial yield, making their existence difficult to imagine.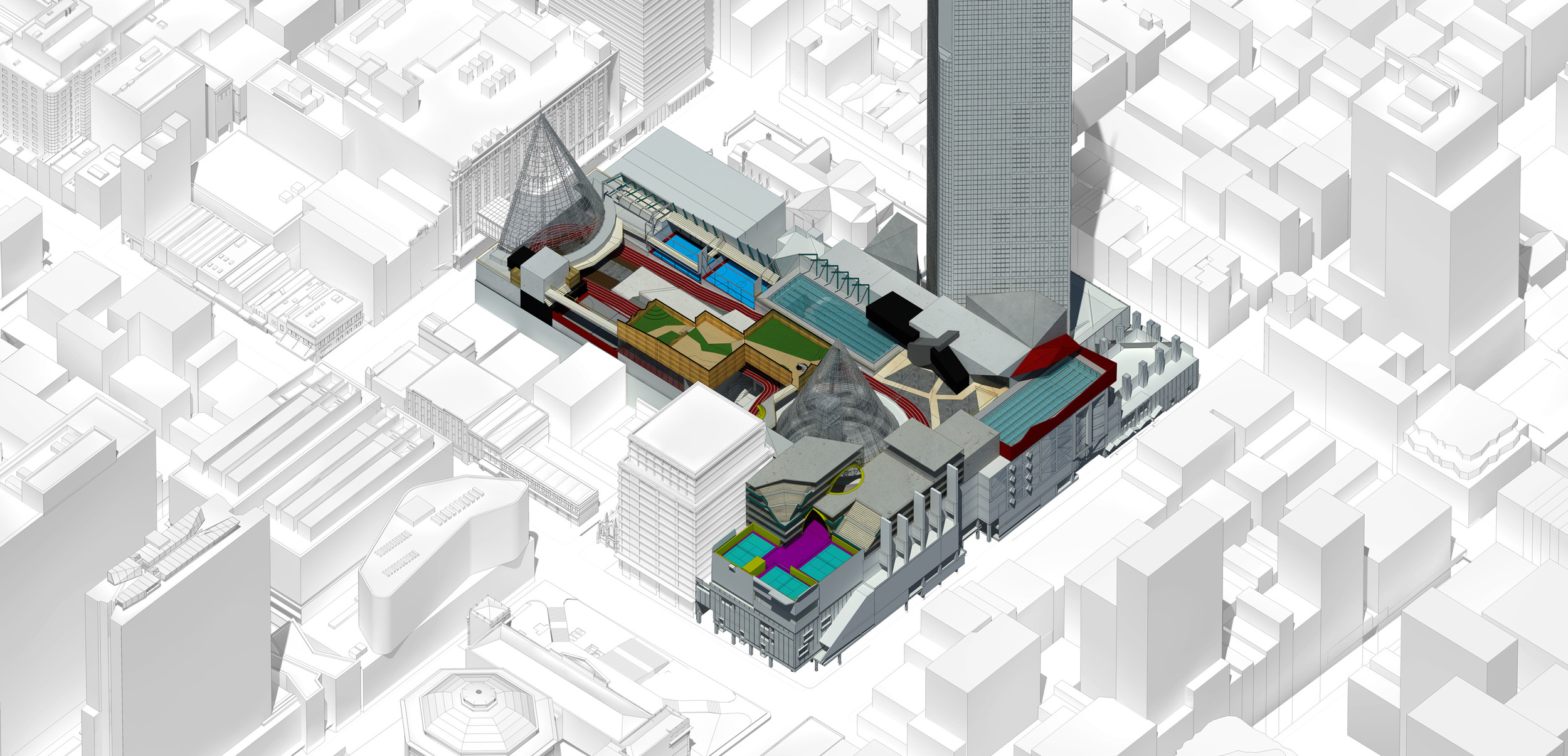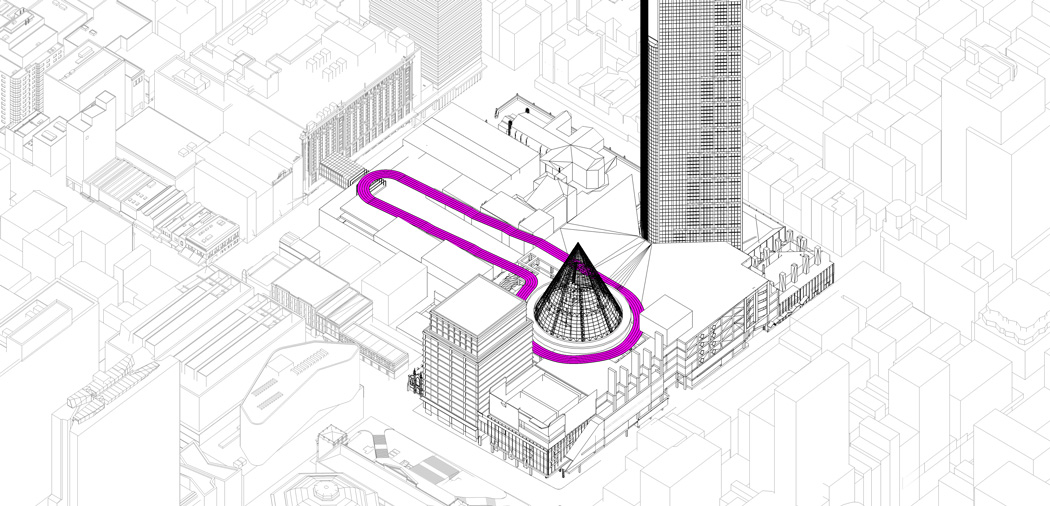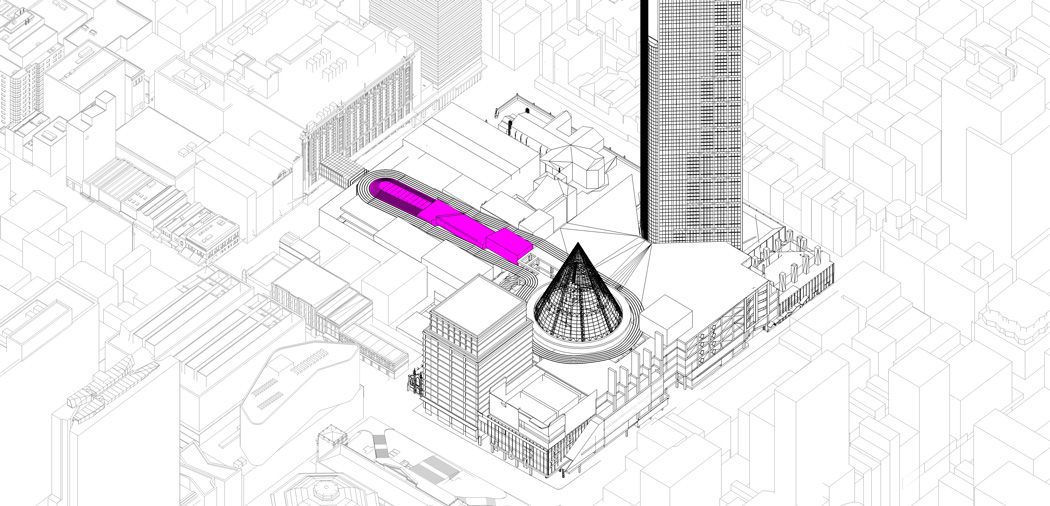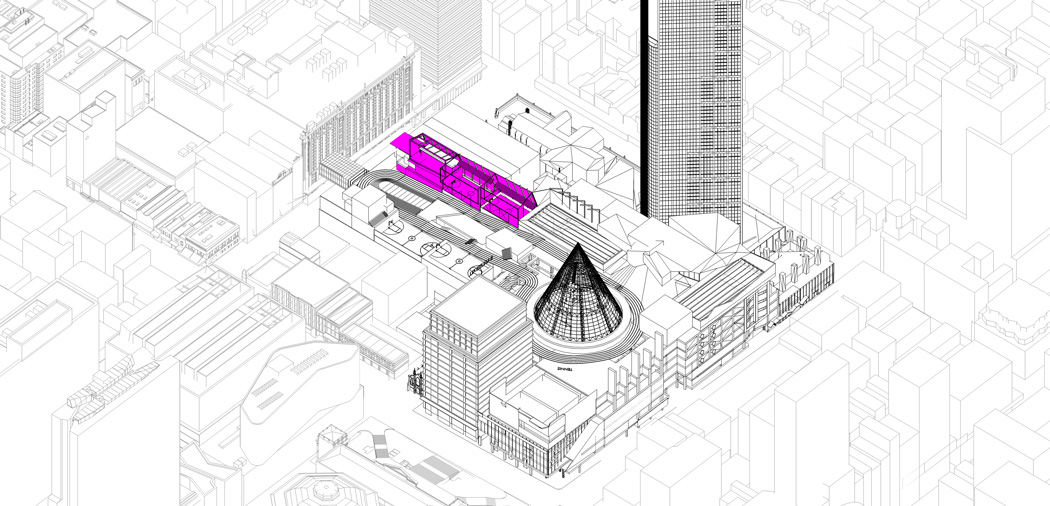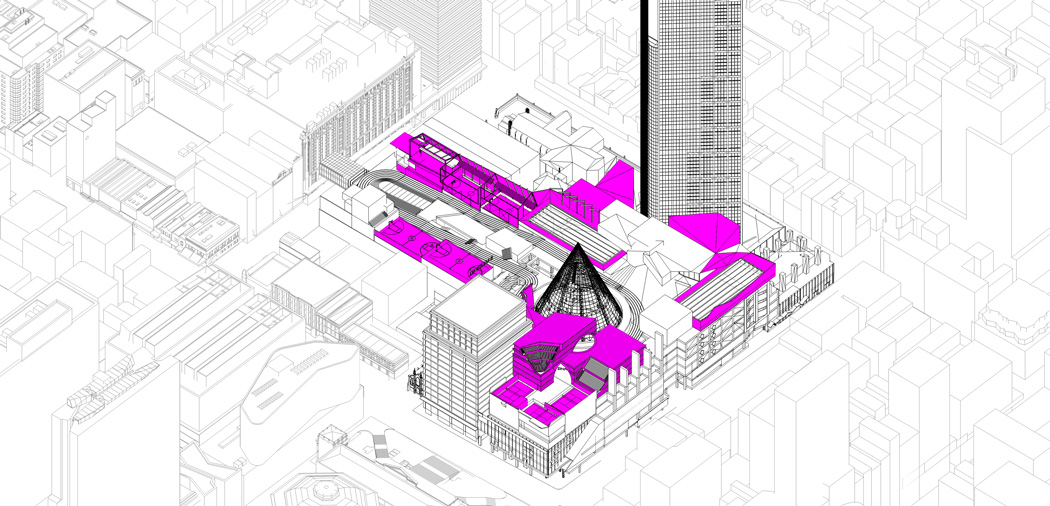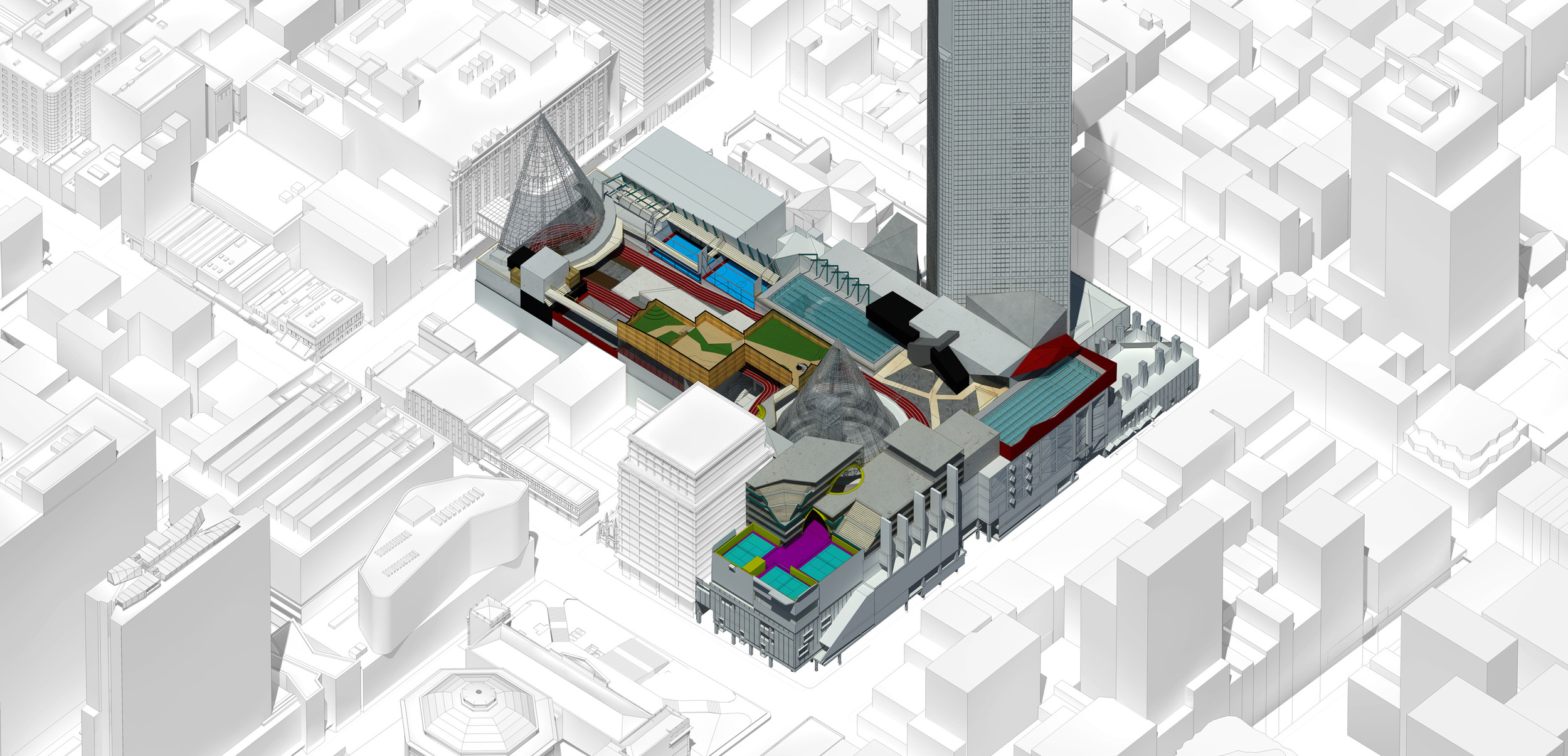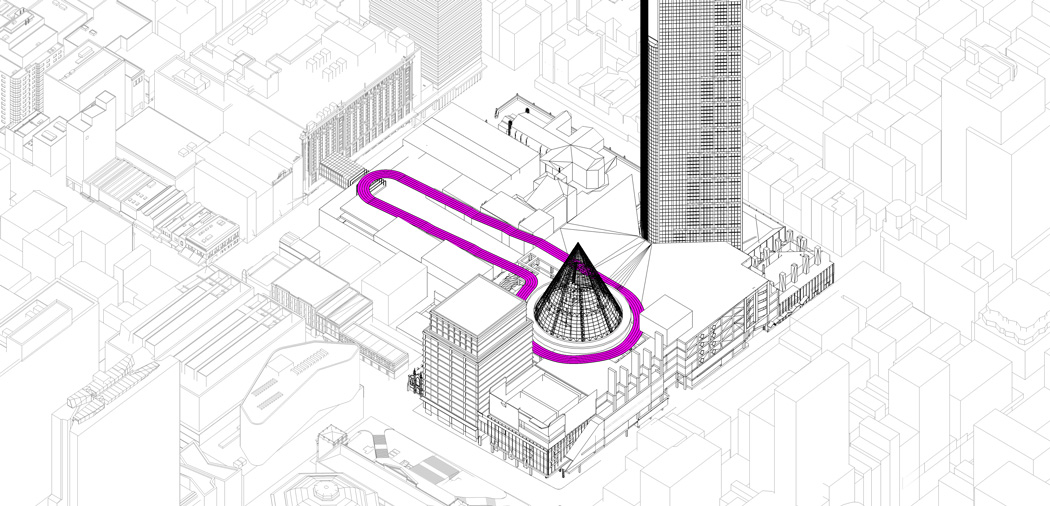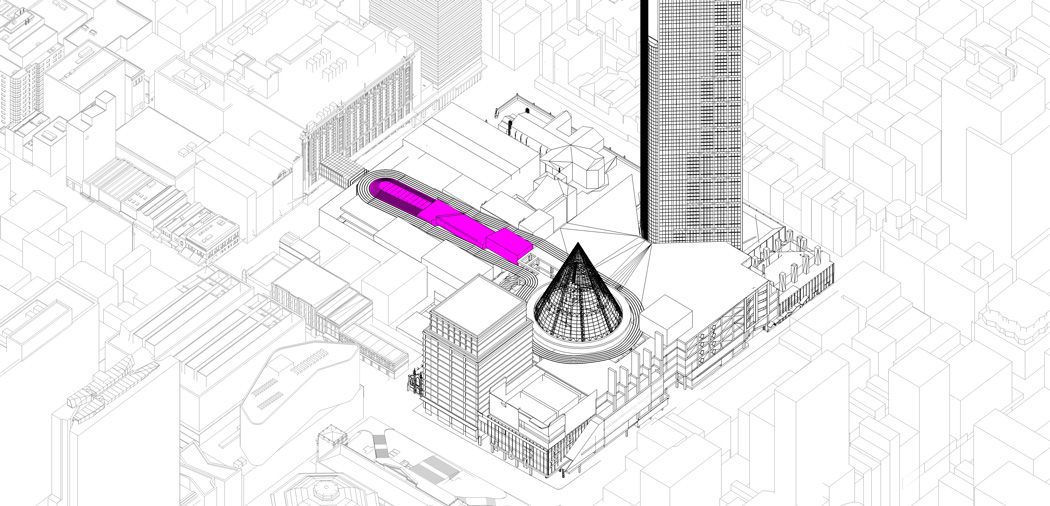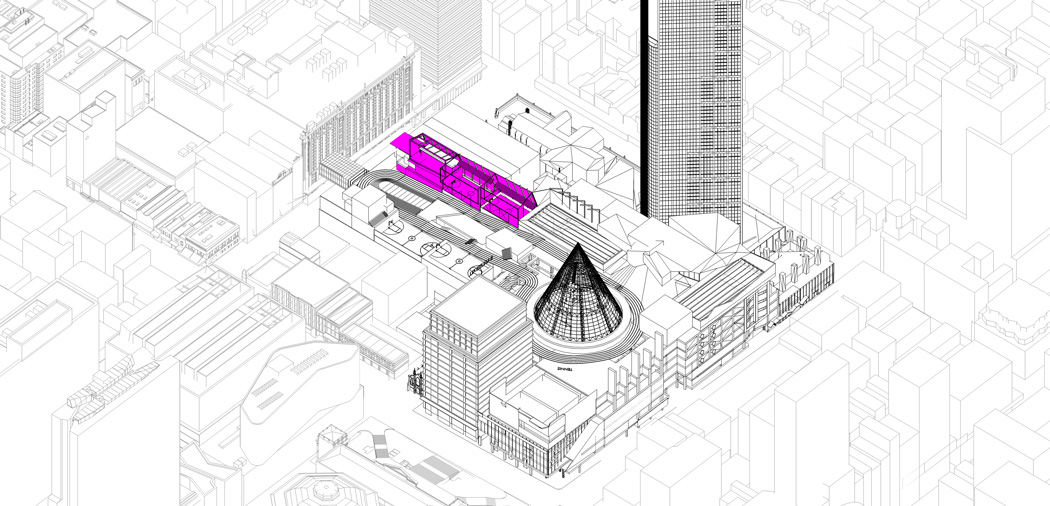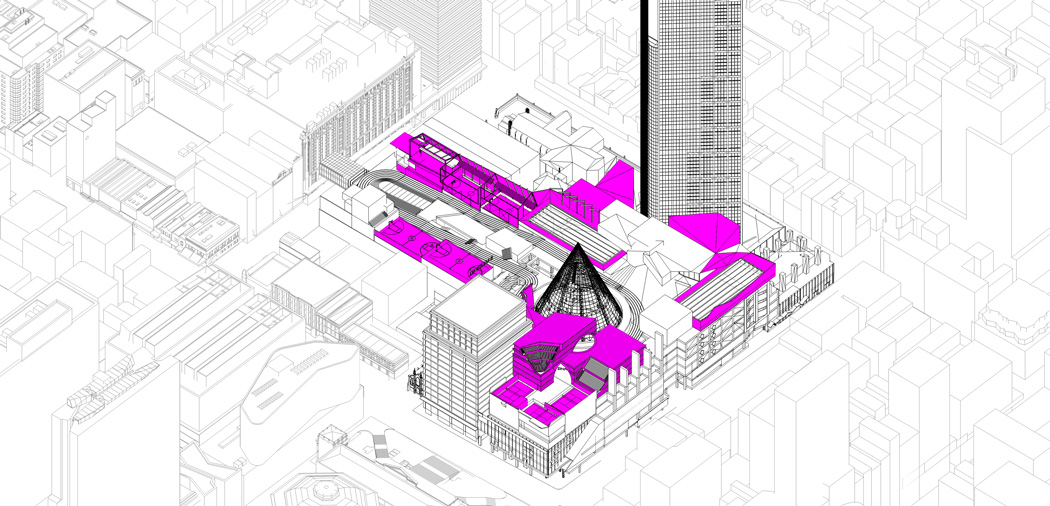 This project imagines the re-consolidation of the old Museum Station site. The site was developed by Japanese developers into a single large development occupied by Diamaru in 1991, designed by Kisho Kurrakawa. The scheme never turned a profit and in 2010 GPT de-consolidated the site with a design by Ashton Raggatt McDougall which sought to turn the development into a series of smaller streets. This project posits the end of 'laneway urbanism' as the only legitimate form of place making given equal legitimacy to big consolidated projects.
The project has an architectural language expressive of its bigness manifest in a one large extruded roof covering a collection of sporting programs which are located over the various roof spaces of the Melbourne Development.